Mixed outcomes for outlet mall shops
Two sharply contrasting developments livened things up this month at the Huntley Outlet Center.
First, General RV, which has been located next to the mall property for the past seven years, has acquired eight acres of mall property immediately east of the RV location. If the company's expansion plans are approved by the Village of Huntley, the firm's location would expand from 17 acres to 25. In contrast to the disappearing mall, General RV's business has been booming and expanding ever since it came to Huntley in 2010.
The General plan includes the area now occupied by one of the largest mall buildings, located on the west side of the struggling center. Michael Ruth, operations manager for General RV, confirmed that their plans call for removing this building, formerly occupied by the Sweet Repeats Resale Shop, and other enterprises.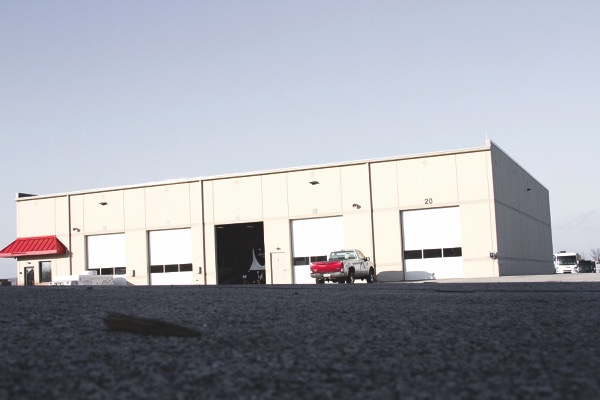 "We have been looking for ways to expand our facilities in Huntley, and our company officials worked out a deal with the mall's new owners that will help us accomplish that," Ruth said.
General RV was started in Southfield, Michigan, in 1953 and today has 11 locations in the nation. The enterprise calls itself "the nation's largest family owned recreational vehicle dealer." It came to Huntley about seven years ago and already has expanded its sales and service complex once. The latest plan includes creation of additional vehicle parking and service and repair spaces, Ruth added.
He also said General RV has been steadily expanding in recent years, despite gasoline prices that approached $5.00 a gallon a few years ago.
"When gas prices go up, aviation fuel prices also go up, and the RV business tends to remain relatively competitive," Ruth said.
Ruth said his company is preparing to submit its expansion plans to the Village of Huntley soon. Assistant Village Mgr. Lisa Armour said the village has not heard anything about General RV's plans yet.
The other development is that the Huntley Antique and Jewelry Mall, the largest remaining facility in the Huntley Outlet Center, plans to relocate later in February to the Spring Hill Mall in West Dundee.
"We are closing on February 14, Valentine's Day, and we will occupy space in the Macy's wing at Spring Hill, in space formerly occupied by the Victoria's Secret store," said Dolores Matousek, owner. "We just want our customers and friends to know we are relocating, not closing down, and we're staying in the area where we've been operating for many years."
Because it is a mini-mall within the larger outlet center, Huntley Antique and Jewelry has withstood many of the negative events in the past several years at the Huntley center.
"We still have several locations in the Chicago area and Indiana," Matousek said.
Her family's retail and jewelry enterprise began in 1969 as Grandma's Attic in Long Grove, where it was a popular staple in the upscale community until 1993. The family later opened the Estate in Woodfield Mall, the Estate Collection in Water Tower Place in Chicago, the Estate Store Inc. in Stratford Square in Bloomingdale, and two stores called the Estate Collection in Michigan City, Indiana. The Woodfield, Huntley, and Michigan City locations remain open, she said.
"In West Dundee, we plan to be called 'One More Time 4 The Kids,' in recognition of our support of St. Jude Children's Research Hospital," Matousek said. "We will accept donations of goods, and we will sell them and donate the proceeds to St. Jude's."
In still another development, a spokesperson for Eddie Bauer said it recently closed its store at the Huntley Outlet Center. The company has many other locations throughout the Chicago area.
"We are not relocating this store, we are simply closing it," the spokesperson said.
Late last month, Wilson's Leather announced it was closing its Huntley store on February 20.
All of this reduces the number of Huntley stores to eight as of January 18 – Darna Furniture, Tommy Hilfiger, Legg's Hanes Bali, Skechers, G.H. Bass, Banana Republic, Ann Taylor, and Guess.
Last year, the center was sold by Simon Properties to the Craig Group in California, operator of about a dozen factory outlet malls in the western United States, and Capital Realty and Development in Elgin, Illinois, a real estate investment company. Also involved in the current ownership group is The Prime Group, a Chicago-area development organization that built the original Huntley center on its present site back in the 1990s.