Check These Out: February 23, 2017
For several hours a week, I work at the Huntley Library re-shelving items. During this process, opportunity presents itself for me to peruse materials I'd not see while looking on my own. Very often I say to myself, oh, that looks interesting … and then I keep it or jot down the info. I'll share some with you that pique my interest.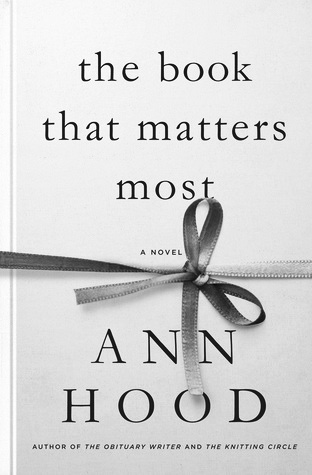 The Book That Matters Most
by Ann Hood
FIC HOO
Such a title begs investigation. Which book matters most? By whose judgment? The story, according to the inside flap, involves a woman whose 25 year marriage has fallen apart who joins a book club to meet new people. Additionally, her college age daughter goes missing in Paris. It appears the chapters are narrated by different characters, a writing style I enjoy. Also sprinkled throughout the book are short quotes from novel titles easily recognizable. Do those connect to the story or to the book club?
When Someone You Know Has Dementia
by June Andrews
616.83 AND
Probably everyone in our community has a story/experience to relate about dementia. From the back cover, "You might think you're ready for the day that your mother…forgets who you are, but it's quite another thing to actually experience it — so much more difficult than you imagined. You must be prepared, and this book helps you do exactly that." Forewarned is forearmed.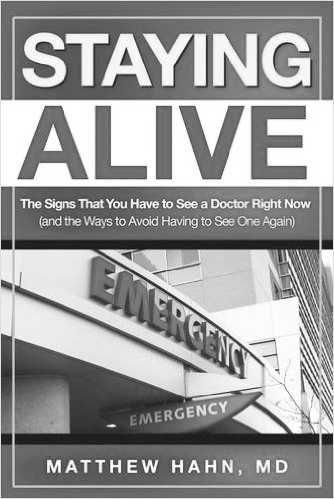 Staying Alive
by Dr. Matthew Hahn
613 HAH
No, this book is not about the Bee Gees. The subtitle clarifies: Signs That You Have to See a Doctor. On the NEW shelf, this soft-cover item has easy to read print and is just over 200 pages. You don't even have to read them all in order to benefit. Part One deals with 62 medical complaints that should never be ignored. Part Two discusses modern preventative care. Part Three appears to be multiple ways to get yourself on a healthier path including answers to general questions. I should just read that section!
The Rebellious Life of Mrs. Rosa Parks
by Jeanne Theoharis
B Parks
February is Black History month; in the Large Print section of the library I happened to see this book. (It's in regular print too.) Even though I taught high school American History years ago, what do I really know about Rosa Parks besides what I've gleaned from a few iconic photographs and a day spent in Montgomery, AL? Where were YOU in December 1955?