Check These Out: March 9, 2017
For several hours a week, I work at the Huntley Library re-shelving items. During this process, opportunity presents itself for me to peruse materials I'd not see while looking on my own. Very often I say to myself, oh, that looks interesting … and then I keep it or jot down the info. I'll share some with you that pique my interest.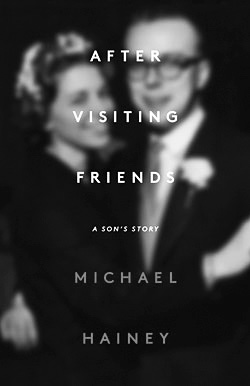 After Visiting Friends: a son's story
by Michael Hainey
B HAI
A Chicago friend recommended this book, a combination biography, mystery, newspaper story, myth-buster. The author was 6 when his young, Chicago newspaper-man father died late one night of a heart attack, after work, after visiting friends in 1970. Years later, the pieces of the family story, news articles, the obituary details, just don't add up in the mind of his younger son, now a young newsman himself. Writer, perhaps, but Michael Hainey spent years being a detective.
Elegy for Eddie
by Jacqueline Winspear
Mystery FIC WIN
Normally I don't read mysteries, but on the recommendation of another friend, I read the first in this author's "Maisie Dobbs" series. A London setting, 1933, brings Maisie, a psychologist and investigator, to the working class neighborhood of her childhood. A friend of her Dad's was killed in a violent accident. Of course, it was not an accident or there would be no story to write!
The Penny Jumper
by James Grippando
FIC GRI
Grippando seems to be a popular author as I shelve his works frequently. This one looked appealing because it's new and thin, only 187 pages. A penny jumper, according to the inside flap, is a computer algorithm used by high frequency traders. I remember a 60 MINUTES segment about such goings-on. Somehow, a young astrophysicist gets involved with a Wall Street firm to pay some of her education debt while she struggles with her own specialized telescope project. Probably in a galaxy far away that would not be a problem.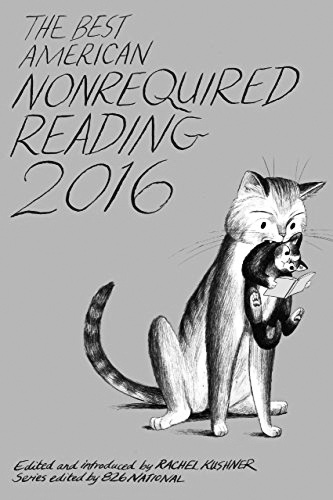 Best American Nonrequired Reading 2016
810.8
BES 2016
An anthology of contemporary short stories collected by 18 high school students who met weekly for one year making their selections; this could be really great or too far out for me. But I like short stories, so I'm going to take a gamble.