Sit back and enjoy the view in Heart Spring Mountain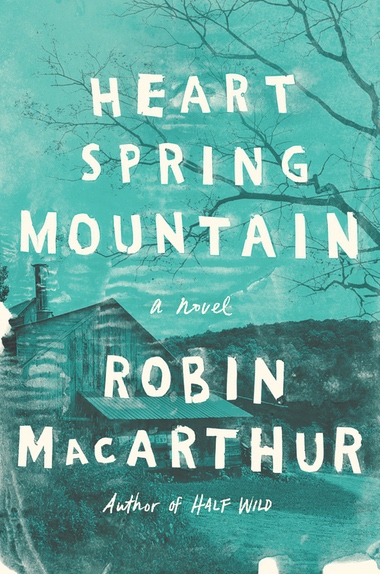 Editor's note: Tom Sansom graciously let me borrow his movie review space this edition for a quick book review on a terrific newly released novel.
Maple is an obvious word to start a story set in rural Vermont, but in author Robin MacArthur's new novel Heart Spring Mountain, the obvious ends there because what follows is a beautifully original tale of a family and the imperfections that bind three generations of women to each other and the landscape and history that has shaped their lives.
From the jacket:
It's August 2011, and Tropical Storm Irene has just wreaked havoc on Vermont, flooding rivers and destroying homes. One thousand miles away—while tending bar in New Orleans—Vale receives a call and is told that her mother, Bonnie, has disappeared. Despite a years-long estrangement from Bonnie, Vale drops everything and returns home to look for her.
Though the hometown Vale comes back to is not the one she left eight years earlier, she finds herself falling back into the lives of the family she thought she'd long since left behind. As Vale begins her search, the narrative opens up and pitches back and forth in time to follow three generations of women—a farming widow, a back-to-the-land dreamer, and an owl-loving hermit—as they seek love, bear children, and absorb losses. All the while, Vale's search has her unwittingly careening toward a family origin secret more stunning than she ever imagined.
When I first stumbled upon Heart Spring Mountain, I thought I was in for a slow, meandering story set against an equally slow and meandering backdrop, which was fine with me. I'm partial to subtle stories (it was why I requested the book). But when I started reading, what I got was not slow and only meandering in the way a tree meanders in angles, crooks, and jerks, each following interesting lines.
MacArthur writes Heart Spring Mountain with surprising force and economy and somehow manages to pack the stories of three generations of interesting, complex, and quirky women into 368 pages where many others would take double that to achieve the same effect.
Punchy, penetrating, dedicated, MacArthur sets her focus on not the trunk and branches of this family tree but the knots. And does so with a prose that sands and polishes and stains them into the beautiful and bewildering design that is Heart Spring Mountain.
Comment on This Story