Suddenly a Star
Joe Nitti knows how to entertain.
"I can do the Fox Trot but not show dancing," he said. He continued to explain his success: "I thank Barbara O'Neil, she is a gift from God," Nitti praises. "She is patient with me."
Nitti's background did not prepare him for his new dancing career. Nitti does not have a background that includes dancing. Instead, he worked for 48 years as a drafting technician.
"I put the architect's ideas down on paper. Now they have computer software to do what I did," Nitti explains.
His hardest routine for Grease, Nitti reveals, was learning the "Hand Jive."
"I practiced about 3 hours a day and try to memorize the steps. Barbara has held my hand and encouraged me. If it wasn't for her, I would have dropped out of the play."
Nitti's first play was Cinderella. He said, "My daughter Holly was Cinderella." He adds "Her job took her to Florida now."
But this isn't what gives Nitti the most pride in his work.
"Guys and Dolls is my favorite bragging part," Nitti confessed. Nitti played a gangster type, "A Mafia type, a crook, criminal you know," he explained. "The guy I was threatening was a head and shoulder above me. It was funny,"
Nitti's next play was Sugar. He was on stage with 20 other people.
"I was supposed to be drunk and I staggered off the stage, when the director called to me – 'Don't do that. You could fall off the stage.' So instead I bounced off the wall, and I heard the audience laughing as I walked down the stairs. It was a great feeling to make them laugh."
Nitti did try auditioning for a singing role once. He was told to sing anything.
"So, I tried to imitate Marilyn Monroe as she sang Happy Birthday to Kennedy. The director told me as least I sang in tune."
Nitti also had parts in 'White Christmas' and 'Pajama Game.'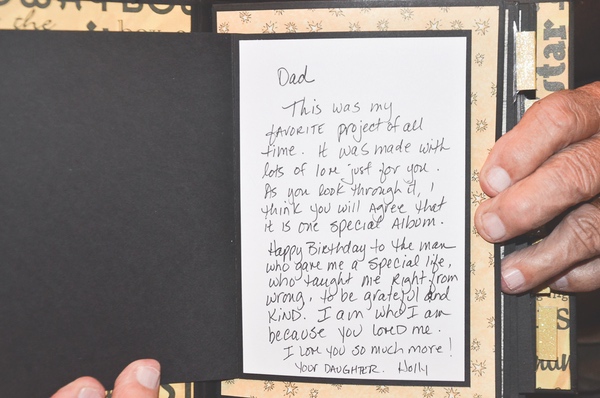 Nitti is now looking to expand his horizons to radio. He is hoping that one day he can recite, "The Cremation of Sam McGee" one of the most famous of Robert W. Service's poems.
"The first time I recited that poem was at a Webelo's campout. I was one of 4 adults with the group. I started telling the stories while we were roasting marshmallows. The boys were so focused on my words that when I jumped they all jumped. They were scared all night," he remembered.
Nitti's involvement in Sun City performances is something Nitti treasures.
"It's been a great time," he said.
Comment on This Story