Advertise with the Sun Day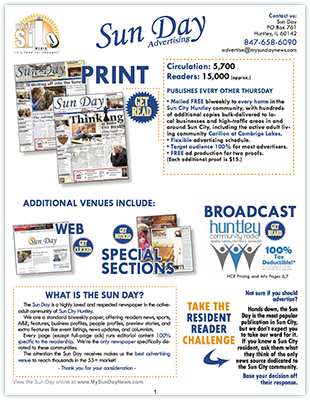 The Sun Day is a highly loved and respected newspaper in the active- adult community of Sun City Huntley.
We are a standard biweekly paper, offering readers news, sports, A&E, features, business profiles, people profiles, preview stories, and extra features like event listings, news updates, and columnists.
Every page (except full-page ads) runs editorial content 100% specific to the readership. We're the only newspaper specifically de- voted to these communities.
The attention the Sun Day receives makes us the best advertising venue to reach thousands in the 55+ market!